APPLE IMAC | IOS FIRMWIRE | SYSTEM UPGRADES
SCREEN REPLACEMENT | BATTERY REPLACEMENT | SYSTEM OPTIMISATION​
Computer Services Near You:
.

FOR MAC REPAIR CALL OUR OFFICE BASED IN KINGSBRIDGE->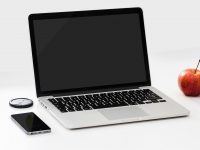 Previous
Next
Has your Mac started slowing down?
We work closely with all our customers to ensure they get an amazing service under any circumstance. You can expect your Mac to be fixed and operate much more effeciently whenever we have done diagnostics, system optimisation and repairs to boost the performance of your Apple Mac.
Is your Mac in need of a hardware upgrade?
One key indicator that your Mac is in need of a upgrade; happens after pressing a button to open an application and you have to keep waiting for the app to get started. When you make a request on a modern Mac it should provide the requested action almost immediately.
Delays in starting or opening files points out that you Mac is in need of a boost by adding extra Memory (RAM).
Does your Mac require the latest Patches, Bug Fixes and Security updates.
Are your programs and files taking a long time to open? The device may have some bloatware software, unused start up programs that are using up Random Access Memory, or you may have outdated apps and in need of the latest Apple Firmwire for your Mac.
FOR FAST AND RELIABLE REPAIRS
Contact Our Experts today to provide solutions that will bring your Mac back to life.